Posted by Bruce on Oct 5th 2018
Big Heads Get the Crowd Going
The entire Rogers Arena was filled with Vancouver Canucks hockey player big head cutouts for their season's opening game. The big heads of the top players pumped up the entire crowd and the fans went crazy for the Canucks, who later won the game opening night thanks to the support from their raging fans. Although this is the Canucks first time featuring big heads, this is not Build a Head's first time to take over a stadium with their huge head cutouts. The company has been featured in many NBA, MLB and NFL stadiums. Build a Head's main mission is not only to get you likes on your Instagram selfies, but to create the fan-to-team interaction. After all, a team is nothing without their loyal cheering fans!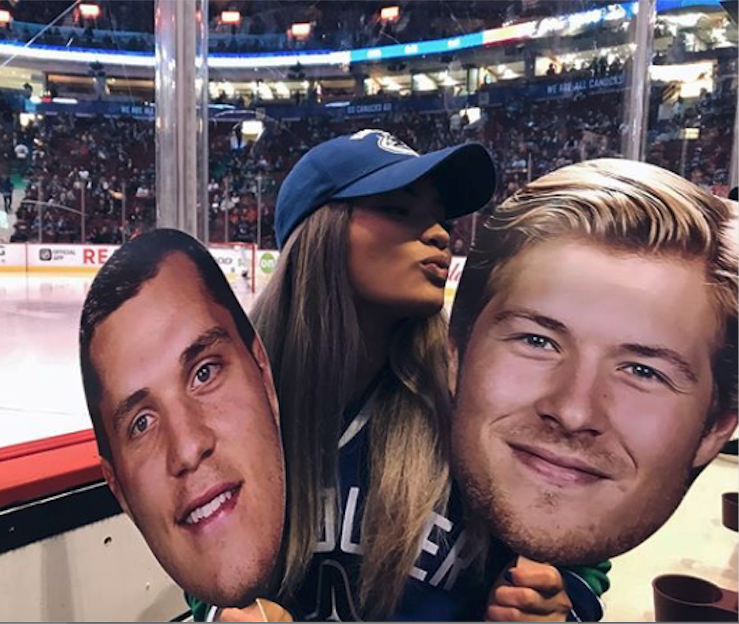 Big head cutouts pump up the crowd interaction no matter what the event. Build a Head specializes in custom backs so you can advertise anything you want on the back of the face cutouts. Canucks used their hashtag #WeAreAllCanucks on the back to engage with fans and have a place on social media where Canucks fan can unite.
The best part about Build a Head is you don't have to be a professional sports team, anyone can order. No order is too big or too small. Customers are free to order 1 or 1000's. The interaction these big heads bring to events is incomparable.