Posted by Bruce on Oct 29th 2020
The Real Story Behind the Start of College Basketball's Noggin Novelty
Want to join in on all the fun with the Indiana University basketball fans, and big head cutouts? These fans at Bloomington Assembly Hall are widely known for their crowd participation with college big heads.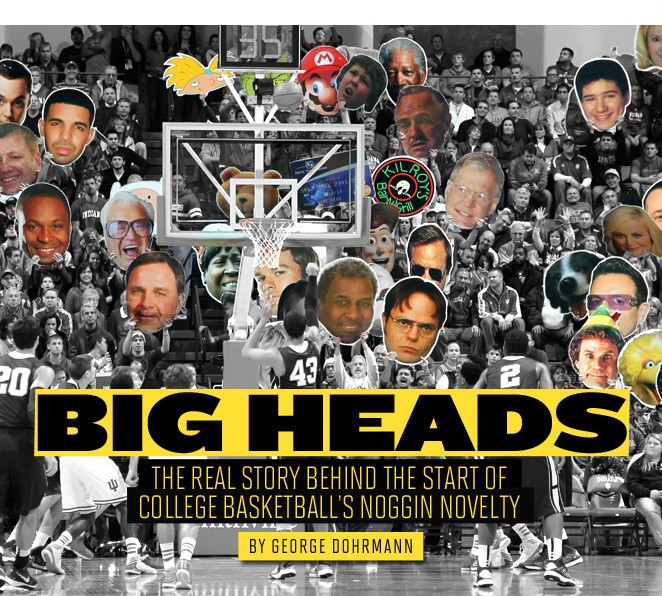 Just as those crazy college fans, you can be larger than life at your basketball event with college big heads. Show up, and show out at the big game with funny, and amazing big head cutouts to show your true Pride. Support your basketball troops with some of the most eye-catching big head cutouts you'll ever see in any college basketball arena. Want to craft your own cool big head for the game?
Here are a few ideas just to get your mind working on the limitless possibilities of big heads from Build a Head.
Distract the Shooter
We've all seen it at college basketball games. The player from the opposing team approaches the free-throw line with a chance to give his team the lead late in the second half, and the home crowd is behind the very same basketball goal screaming, "Miss it, Miss it." Go a step further with your passion, and chants with creative free-throw big heads. to totally distract the shooter who has a chance to end your team's season.
Celebrity Big Heads
You can be passionate about your basketball team while simultaneously being creative with celebrity big heads. Thinking of something to make people laugh? How about a celebrity comedian big head such as Kevin Hart? Kevin Hart makes a plethora of funny faces. Imagine those faces for the perfect moment of the big Indiana game on a big head cutout.
Get started crafting your very own college big heads, celebrity big heads, and more. Put your true spirit on display with mind blowing big head cutouts from Build a Head.
Check out our Instagram post to see some of these big heads in action:
https://www.instagram.com/p/BNdfyXBAuUm/?taken-by=buildahead