Posted by Bruce on Mar 7th 2021
Does your team have a big game coming up? Here's how to cheer them on for senior night!
Senior night big head cutouts are the answer and you can make your own at BuildaHead.com. As we near the end of the season many teams are gearing up for the games that really matter. As a fan, parent, or booster it's time to pull out all the stops and do everything you can to cheer on your team. The same way the show at San Diego State and the fans at Indiana go crazy with big heads, Build a Head has you covered to make your own big face cutout for your entire team in just a few clicks and we ship the very next day! Save time, money, and finger pain!
Home court Senior night BIG head cutouts advantage:
The home crowd can make all the difference during a tight game. This year, instead of giving the
student section pom-poms or noise makers try something a little different. Imagine a sea of big heads
waving under the basket, senior night big heads too. These enlarged cutouts of the faces of fans, players, school mascots, or even a giant panda bear are a great way for a rowdy fan zone to cheer on the home team or even better, try to distract the bad guys.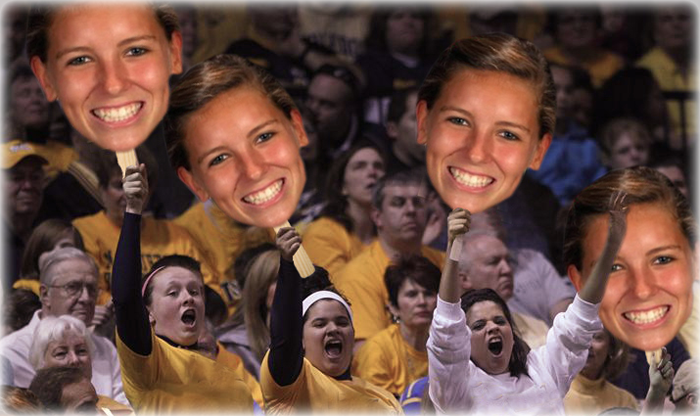 Perfect for senior night, rivalry games, or end of the season playoff games.
The only limit to what you can do with big heads is your imagination. BuildaHead.com lets you upload a photo, customize your head, and order your senior night big head cutouts with a few simple clicks. With next business day shipping available, it's not too late to order cutouts for a fast approaching game.
To get your home crowd excited and give your players a boost visit Build a Head today to design your custom big heads. Senior night big head cutouts are a sure way to make the night one to remember.