Posted by Bruce on Oct 30th 2020
Encourage Marathon Runners with Custom Big Heads from Build a Head
This year marked the 121st running of the Boston Marathon and some creative supporters discovered a special way to cheer on their favorite runners! You can do the same at the 122nd running with customized Marathon Big Head face cutouts! You can also bring use your cutouts to support runners in other national or local races!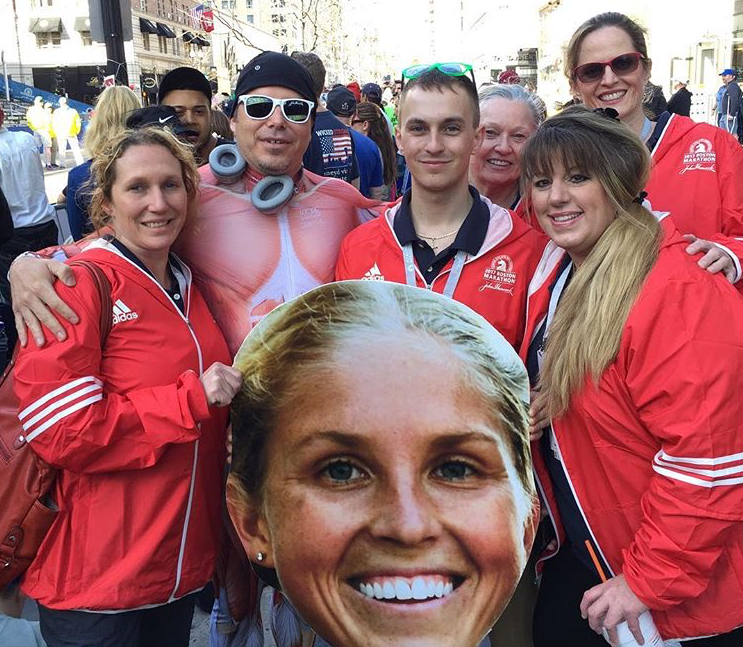 All athletes motivate us to reach farther and try harder, but marathon runners are some of the greatest examples of strength, determination, and endurance. They inspire us and when they're running, we should inspire them! As your runner passes by you, cheer as loudly as you can and show off how proud you are with a custom 12 x 18 inch Big Head of their face!
Take photos with all of their family, friends, heroes, and fans featuring their face and give them a fun and unique set of memories! When your runner sees the photos, they'll see just how many people are supporting them!
Build a Head helps you inspire the athletes that inspire you!
How to Use Big Heads to Cheer on your Favorite Marathon Runners:
Upload an image on Build a Head and order your size and style
Bring your Big Heads to the race
Cheer on your runner
Show off your cutout in the crowd as your runner goes by
Take fun photos with your Big Head and the family and friends of the runner
Share your photos with social media and spread the support!
Use cutouts for bachelorette parties, birthdays, graduations, and sports! Additionally, if you order yours today, it will ship out next business day!
Here at Build a Head, we'll help you make an occasion memorable! Did you know that we also have PawprintsHQ.com and Cardboard Cutouts?