Posted by Bruce on Oct 29th 2020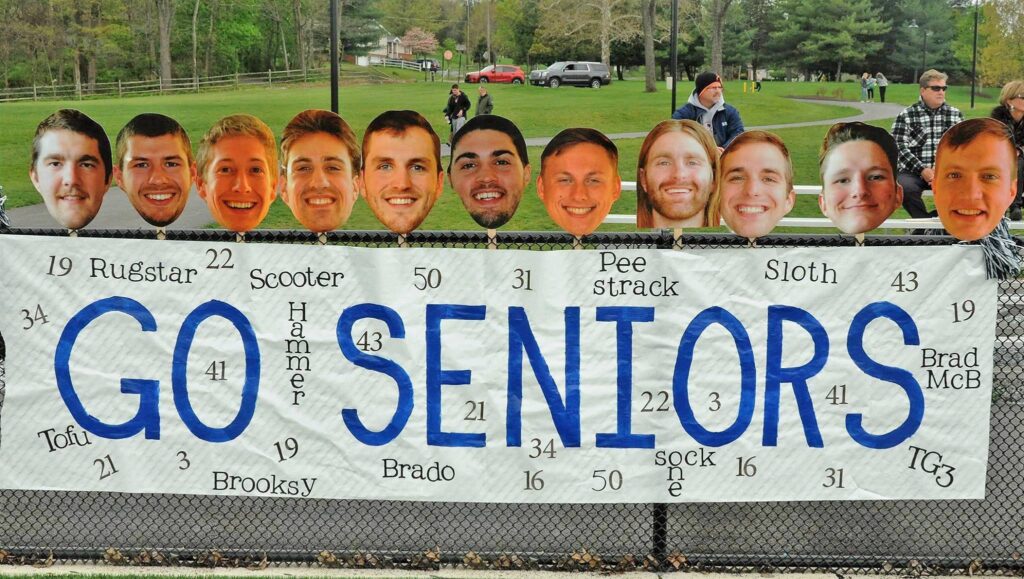 What is Senior Night?
For you first time Senior Parents, Aunts, Uncles, or Grandparents! Senior night (or Senior Day) is the last regular season home game. At some point during the game, either before the game starts, halftime, or at the end, a ceremony is put together to honor the outgoing team seniors. It's their official farewell in front of their coaches, teammates, family, and friends. It's a great time to show how much they are appreciated as a member of the team, a leader to the younger teammates, and loved by their fans. This is why you might be here, looking for some fun and creative senior night ideas!
What are some great Senior Night Gift Ideas you can get your Senior for Senior Night?
Do you need creative Senior Night ideas to plan the most memorable senior night ceremony and party? We've got some great ideas to really personalize your senior night decorations and help it be a night to remember!
Your Senior is leaving soon and starting a new chapter in their life but they don't have to forget these times! What are some awesome senior night ideas for gifts that will help them remember all of the hard work they've put in, remind them what they've done, and what they can continue doing?!
Big Foam cutouts are such a fun idea! And there are multiple ways to use them!
Get a Big Head Cutout of their face! You can use it to cheer them on during their last game, hand it to them during the Senior Night ceremony, and use it as party decorations for any party you throw for them at home. Every time they see that head they will remember all of those amazing memories associated with it!
Get a Huge Head Cutout of their High School or Future College mascot or logo. You can get one of each and show that they are moving from one to the next. They can even take it with them to decorate their dorm room walls their first year at college!
Personalized Key chains are another fun idea. You can make one for their High school or College whatever will be more memorable for them. Or get a key chain with their own face on it! It'll be easier for them to find their car keys without mom around and that way their friends will always know who the keys belong to!
Senior Night Party Decoration ideas
After the game you can invite the seniors or the whole team back together to celebrate. You can really personalize the evening with a few ideas: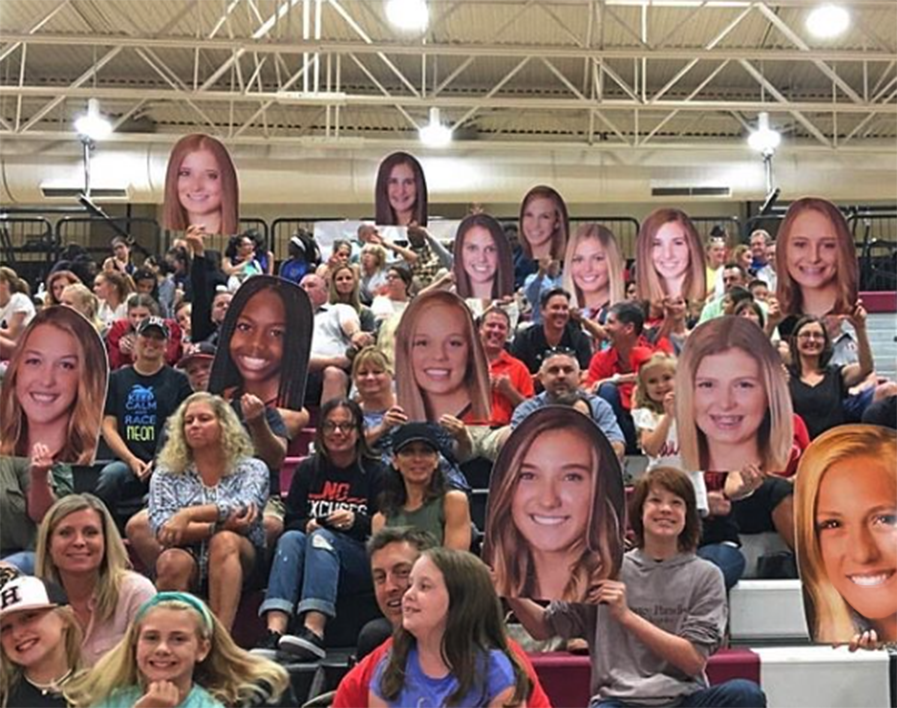 Senior Night Ideas for the Team Parent
If you're the team parent planning Senior night there are some simple ideas to make it special.
Call out the Senior one by one. They can be escorted by just their Mom or Dad, or their whole family.
You can announce what their upcoming plans are after graduation ex. what college they were accepted to, funny little tidbits ex. ongoing jokes from the season, comments from some of their teammates, ex. always hustled or always a leader, and their favorite teacher
Have flowers ready for the boys to give their mom's or their families can give to the girls.
You can hand out goodie bags, posters, or big head cutouts!
We hope you have some great senior night ideas to create the best moment in time. Whatever you decide to do to celebrate Senior Night we hope that it will be something that you and your Senior will remember forever! Feel free to contact us about any ideas you have that we can help you with!