Posted by Bruce on Oct 30th 2020
Photo Booth Head Cutouts are Awesome!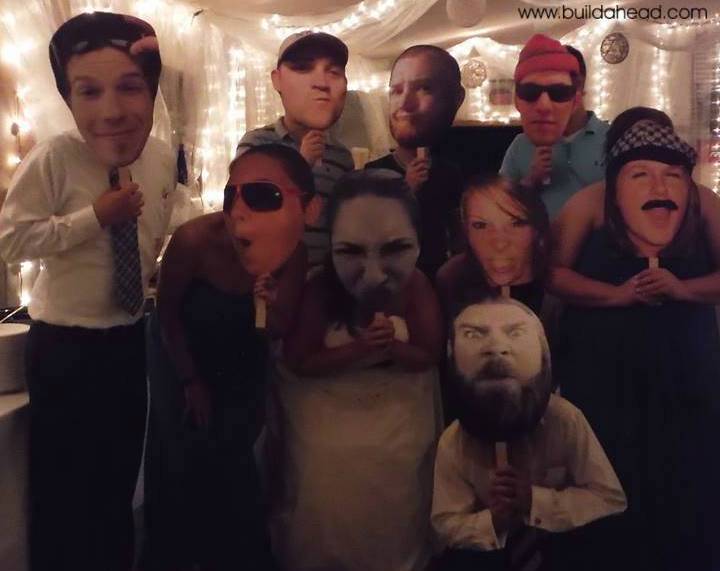 Photo booths are perfect for any occasion: anniversaries, graduations, birthdays, BFF's (best friends forever), or just for fun.
Whether you're renting a photo booth or just using the one at your local mall, fair, or theme park, photo booths are a fun and easy way to make some memorable souvenirs.
But before you head in for some photo booth fun, why not bring in some unique props for your pictures? No, we're not talking about sunglasses or feather boas or fake mustaches, but how about a big face cutout? Yes, try a big head of you, your friend, or someone who couldn't be there to partake in the festivities.
Big face cutouts make the best photo booth props because:
You can make them as funny or as serious as you like. So now instead of making funny faces in your booth, you can bring in funny/goofy big face cutouts!
You can be as creative as you want. You can make 1 or 2 or even 10. You can strategically place a couple in your photo or fill the whole booth with them!
These are one of a kind. So in other words, no one else will have the exact same one.
It's easy and fun to do. If you've got a good quality photo, then we can make it! We ship next day so you'll get your prop in time for your special day.
For more awesome ideas with big face cut outs, check out our Pinterest page or chat with a live representative at our site.