Posted by Bruce on Apr 6th 2020
Here's how to make your best big face cutout: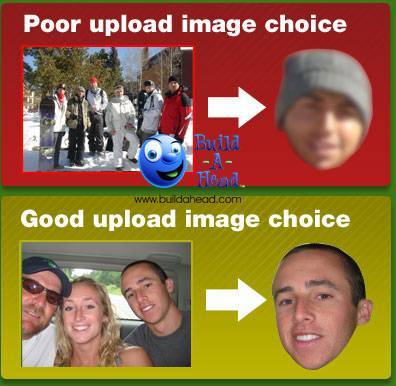 On BuildaHead.com you can upload any photo and we can ship as many big head cutouts as you need - the next business day!
1. Choose a photo where the face is close to the camera lens. For example, a family photo from afar is not typically your best option. Something up close will give us the best way to make your huge face cutout.
2.Over 1mb works best but remember rule 1. If you have a smaller sized photo but the face is super close- you may be in luck. Having the face close can get you some quality points!
3. We recommend a photo size over 500×500. You can see the sizing numbers of any photo on any computer by option-clicking the photo and looking at details.
4. If it's really small (100×100) it's probably not going to blow up so well into a big head. We can always still make it for you though. Plenty of customers do that and are still happy.
5. Photos saved from screen shots, text messages and facebook are 1/10th the quality of a photo emailed directly from the original phone photo file. Always try to get the original photo.
6. Camera phones are great. Although email is best way to get a photo. Phone cameras are so good that text photos do occasionally work. But if you want the best, get an emailed original photo.
7. We will do all of the cropping, you don't have to touch the file