Posted by Bruce on Apr 9th 2019
Maverick's Stadium Filled with Dirk Nowitzki Big Heads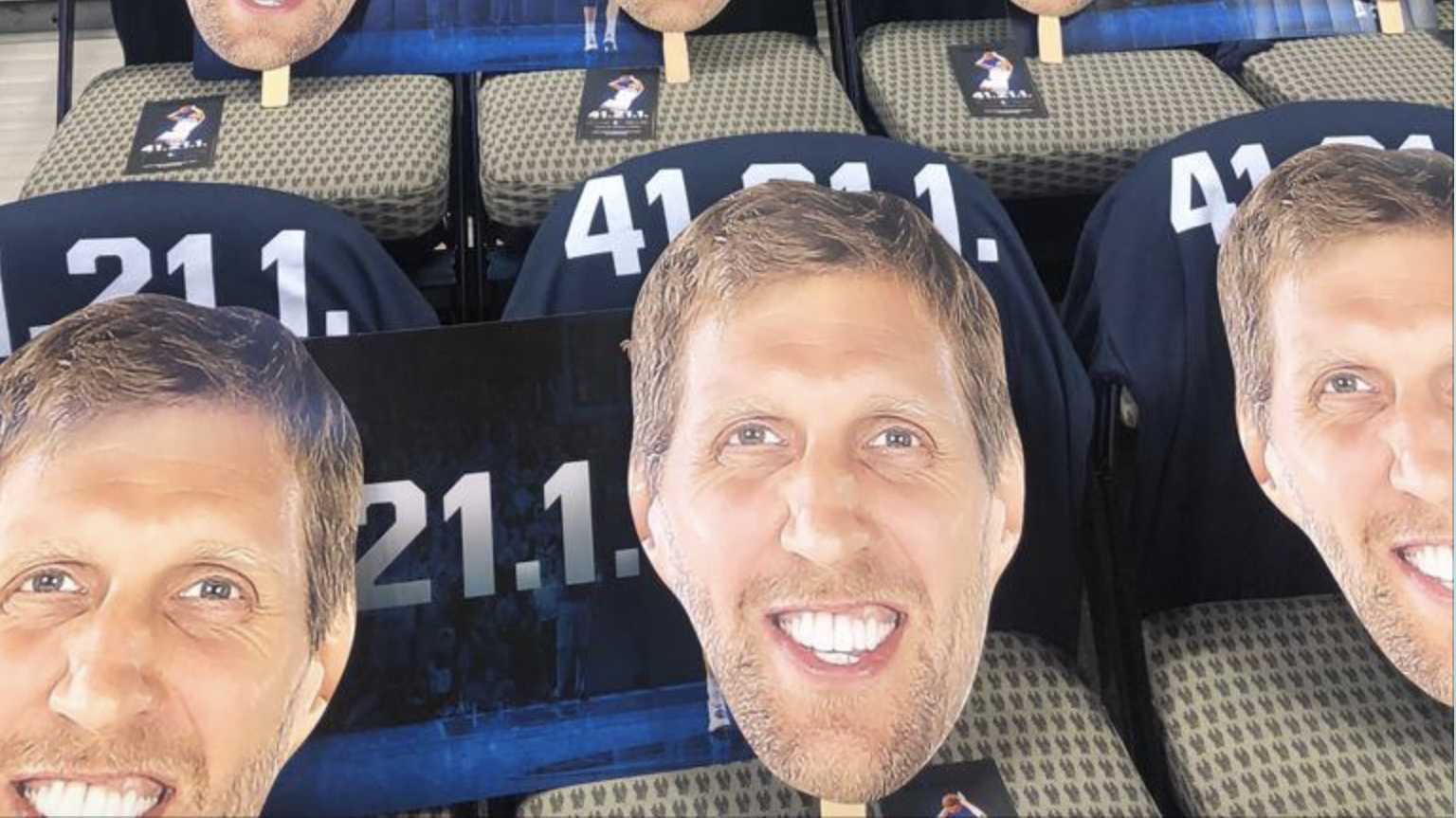 The Dallas Mavericks are going BIG for the celebration of Dirk Nowitzki's potential last home game after 21 years of playing for Mark Cuban's Dallas Mavericks. "The Mavericks are describing it as a nightlong party to celebrate Dirk Nowitzki's historic 21st season, but even the guest of honor concedes that it sounds a lot like a retirement party"
Dirk Nowitzki is unaware of all of the details planned for the big night, but it will be an emotional ride for him and all of his loving Maverick fans. It was reported that Nowitzki is planning to prepare for Tuesday night's home finale against Phoenix as if it's any other game, rather than, potentially, the last time he'll play at American Airlines Center.
"It's going to be fun," Nowitzki said. "I'm going to make it fun. I'm sure there's some stuff planned, but I try to stay away from it, obviously. I don't want to know too much."
Build a Head Big Head Cutouts at the Big Game
All Dallas Maverick fans attending tonight's game will receive one:
Limited edition Dirk t-shirt

Commemorative game ticket

Dirk Build a Head Big Head Cutout
Be sure to hashtag #TrueMavericks and #BuildaHead to be featured on our social media!
Check out Dirk Nowitzki Big Head's featured on Instagram!